British Designed & Manufactured Cryotherapy Pods
With 20 year experience in Whole Body Cryotherapy, we are expertly placed to advise on the best Cryotherapy package for you. Our Whole Body Cryotherapy PODs are designed and manufactured in the UK and we are able to provide an unparalleled service to our clients, from initial sale, through to installation and maintenance of your CRYOPOD™.
Introducing the World's FIRST Air Cooled LiN CRYOPOD™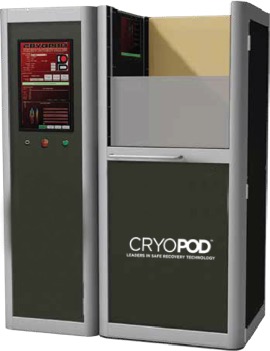 ProCcare CustoRec Software Integration
All of our CRYOPOD™s run ProCcare CustoRec Software as standard, giving users a unique, customised and safe Whole Body Cryotherapy experience.
We work with a number of professional and semi professional sports people, who have all appreciated the significant benefits of using Whole Body Cryotherapy to speed up recovery and enhance performance.
Train Harder, Recover Quicker.
Interested in finding out more? Contact us for a quote.